This project is a response to a school subject around the theme of Beauty.
Beauty…
Of course we immediately thought about the mirror, the myth of our own image.
« Looking-glass upon the wall,
who is fairest of us all ? »

Little Snow-White
Jacob and Wilhelm Grimm
Like the evil queen of the tale of the Grimm Brothers, we expect that the mirror reflects the picture we want to have of ourselves.
But more than in the reflection, it's in our eyes that we may find an answer.
What particularly interested us in the tale of Little Snow White, it's this interaction between the magic mirror and the Queen.
What if we create, us too, a mirror that lives and reacts?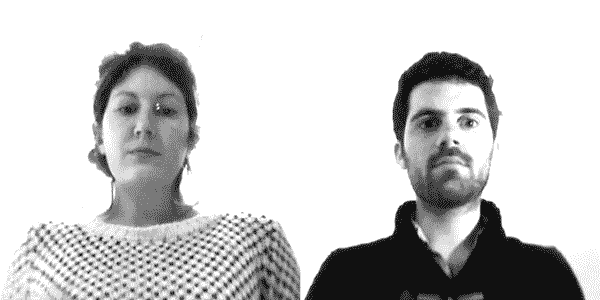 A mirror in which, the more we look, the less we can recognize ourself?
A mirror that not only is not complacent, but invites us to look elsewhere, or ourselves.
By going back to the basics – dare I say – we found the elements necessary for the development of our project : we called the myth of Narcissus.
Narcissus, tells Ovid, is bound to fall in love with himself.
It is by looking at a water point that he stayed struck by his own image, and died of languor, starvation, drowning – depending on version.

It was important for us to use water in its natural form rather than simulated by numerical and graphical means. Deformations of water are physically created by a subwoofer enclosure that is alive with low-frequency sounds.
Distortions intensify progressively with the time spent above the mirror and change appearance depending on the frequency of the sound being played regarding the position and the weight balance of the viewer.
The presence of the viewer, and the time spent looking at himself activated/mixed different sound frequencies, and patterns in the water mirror.
Selfies of a new kind, scrambled, troubled, troubling…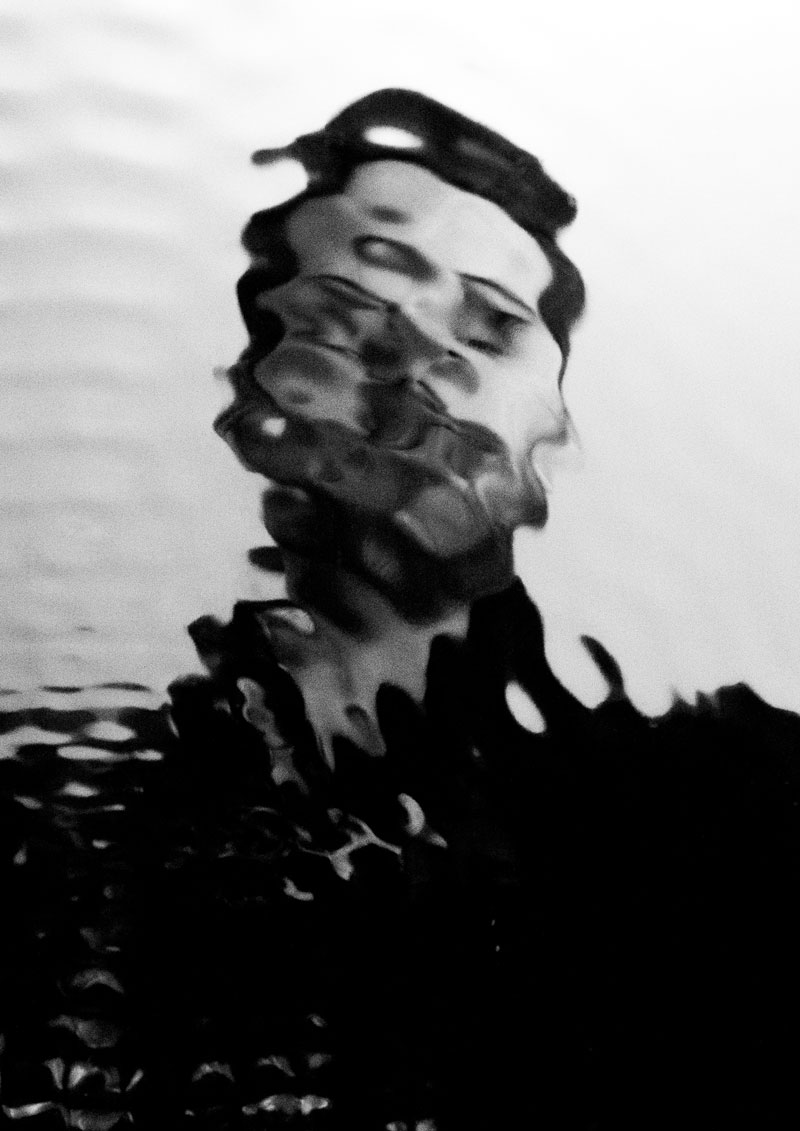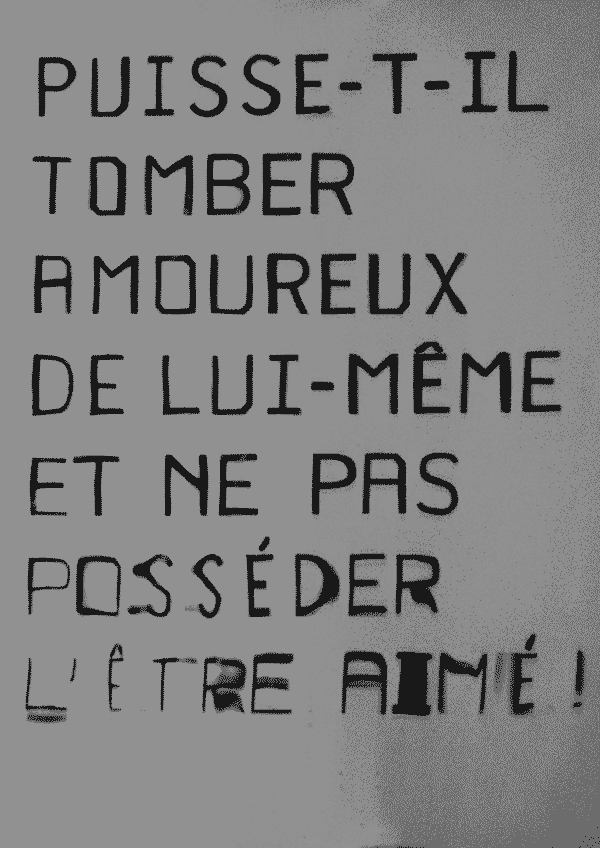 Sources: Snow White, The Grimm Brothers
Narcissus, Ovid, Metamorphoses, III.